Team Alba Racing -
Clutch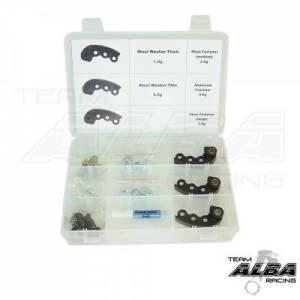 Browse Clutch
Products
Description:
Adjustable clutch weights for Can Am Maverick Turbo -3 positions for maximum adjustment in all speed zones. -Range of adjust from 40 grams to 60 grams. -Do not buy a pre set kit if you want...
More Details »
Not Available
Back order, Out of stock EST 8/30-9/30
Free Ground Shipping
Description:
Did you know belt temperature is directly related to belt life? To make it as simple as possible your belt is made of rubber. The hotter it get the weaker it gets, and we have the scientific data...
More Details »
Not Available
Free Ground Shipping