Making the Holeshot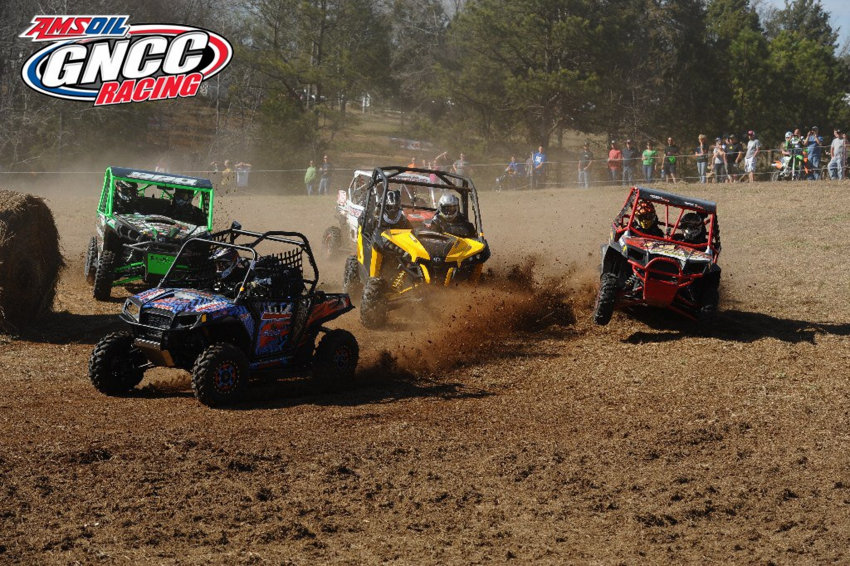 March 2013–Making that holeshot is huge in racing. Both the driver and the engine need some major cajones for this to happen. At the recent GNCC series, Hans Ada in his Alba Racing powered Polaris XP900 made the holeshot.
Here's more from Hans: "a healthy leading gap developed going into the woods and with my first lap check in time of 6:21.984 right behind William Yokely with a time of 6:21.562 proved the Alba stage one kit has what it takes to run a national XC1 Pro pace. With a battle lasting over 4 laps between me and factory CAN-AM Maverick driver Kyle Chaney we started to catch the front row! Unfortunately lapped traffic was in high numbers and made it very difficult to run a solid pace resulting in a 6th overall finish. Although I wanted to be on the podium a 6th place overall is a solid championship place finish. With more testing and training I am extremely confident for the next GNCC national Big Buck South Carolina!!
We are looking forward to more GNCC race reports! Thanks, Hans and Congrats!!!