Just in. Lots of curiosity on the Gator RSX (John Deere). We wanted to share Team Magnum's Report. Wow! Check out this beautiful course. Nice pic UTV underground .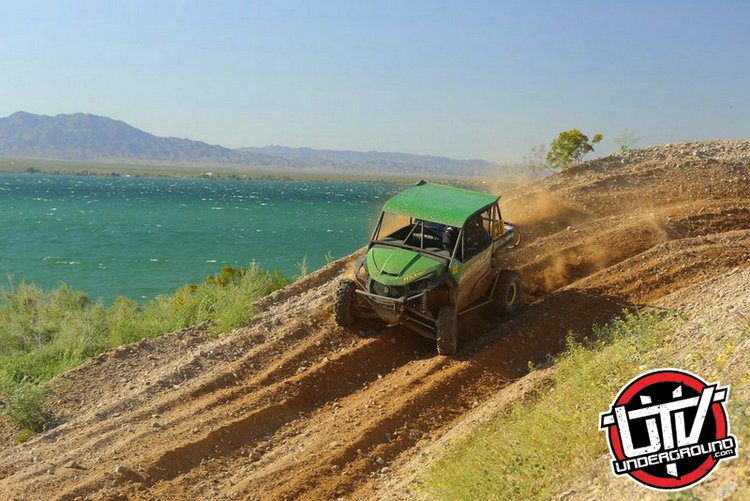 TEAM MAGNUM OFFROAD WORCS ROUND 3 RACE REPORT
VISTA, CA. (3/25/13) – Team Magnum Offroad, coming back from beautiful Lake Havasu Arizona and Round 3 of the 2013 WORCS Series and wow what a weekend! The WORCS organization never disappoints, and this round held on the shores of Lake Havasu at the Crazy Horse Resort would be no different. The Magnum Offroad built #138 John Deere Gator RSX 850i Production 850 UTV was thoroughly tested and prepped prior to arrival, and was ready to take on the course come Saturday afternoon.
Eleven (11) vehicles would take the starting line in the production 850 class, and we knew we would have our work cut out for us with the majority of the competitors being seasoned and driving well proven machines. The green flag would drop, and a land rush start would ensue. Thanks to our Alba Racing tuned engine, Team clutch, and our Big Gun Exhaust, the #138 would pull hard off the line, but would get caught up in the pack into turn one and we would exit the turn in the 9th position. Plenty of action would be had throughout the infield, but the course would quickly turn into a single track, with passing opportunities few and far between.
The battle would continue for the next 45 minutes, with the course quickly deteriorating as the race went on. The Gator RSX ran flawless, and was able to traverse the rough terrain with ease due to its Fox Racing Podium series shocks that have been tuned to perfection here in house at Magnum Offroad. The course was full of rocks and big holes that took much of the field out of the race. Our 26? GMZ Slammer tires proved to hold their own in these conditions, and provide the durability needed to continue while also providing plenty of traction.
Multiple passes would be made and we were able to secure the 5th place position early in lap number four (4). One lap later we would take the checkers and finish the day out in 5th place in the Production 850 class. With a season championship as our #1 goal, we as a team were more than pleased with our strong finish considering the difficulty of the track and the number of vehicles that would suffer DNF's throughout the day.
Our 5th place finish at Round 3 of the 2013 WORCS series moves us up to 3rd position for series points, and we are already looking forward to Round 4 in Utah. We could not have made it this far without all of the great sponsors involved in our program.