Team Alba Racing -
KLR650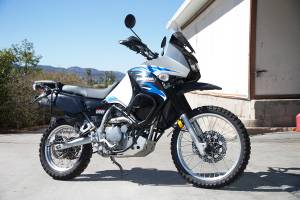 Browse KLR650
Products
Description:
Alba Racing "Tech" Hat Tired of not looking the part when your are wrenching on SXS or ATV? Alba Racing's new "Tech" hat will at least make you look like you know what you are doing! Your mom...
More Details »
Description:
Upgrade your KLR 650 brakes with our Alba Chompers brake's. Our brake pads are made out of a double sintered HH metal. This is the finest material available. These pads offer a much more...
More Details »
Description:
NEW! from Alba Racing - KLR 650 Crash Bar set Fits years 2008 thru 2018 We feel these are the toughest crash bars on the market. Features: -Heavy duty thick wall steel tubing. -Three...
More Details »