Team Alba Racing -
Exhaust/Fuel/Air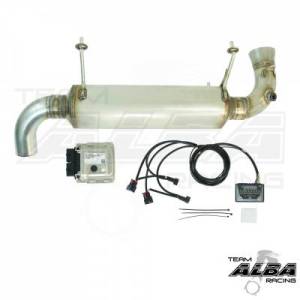 Browse Exhaust/Fuel/Air
Products
Description:
Polaris RZR 570 EFI Fuel Controller. -All our maps eliminate backfiring. -Makes your RZR 570 run cooler and increases reliability. -Simple plug in install. -Can be remapped for future...
More Details »
Description:
RZR 570 slip-on exhaust by SLP Fits: 2013+ RZR 570. Will not fit 2012. Alba take: Our favorite for the 570 -Makes about 1.5-2hp gain. This is as much as the best full system we have...
More Details »
Free standard shipping We will select the shipping method.
Description:
The AFR + is the best fuel control available. Nothing else comes close. -You pick the air fuel ratio you want to run in seconds. (really it is that easy) -Includes Bosch oxygen sensor and...
More Details »
Can not ship to California