Machine Shop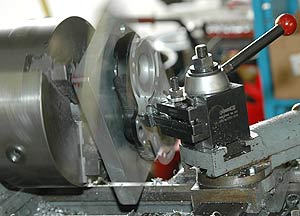 You won't find many service centers that have a complete Machine Shop and trained machinists on site. This is just one of the ways that Alba Racing is different from every other business. Our Machine Shop gives us the versatility to customize, fabricate and perfect just about anything you need for your vehicle. From custom built Rhino pipes to accommodate your special application to a unique motor build, we are on top of the whole process every step of the way to assure you of the highest quality work and reliable performance. In addition, because our machine shop is on site we have control over the timeliness of production. Where do you think the other shops get their machine work done?
Alba's Machine Shop can provide all of the following services:
Cylinder Boring
Porting
Valve Jobs
Carburetor and throttle body boring
Milling
Crankshaft rebuilds
Cylinder sleeving
Carburetor and throttle body boring
Surfacing
Tig Welding
Mig Welding
Heli-arc welding
Pressing
Cutting
Extraction
Drilling
Cylinder Boring
There is no replacement for displacement. Yeah, it's cliché, but it's true. If you are looking to increase the displacement of your motor, or if you need to repair a damaged cylinder, you may need to have it bored by a machine shop.
What Alba's Machine Shop Will Do
Send us your cylinder and we clean it, surface it, and then bore it to the size of your piston. If you don't have a piston we can supply you with one. If you are unsure of the size you need we will measure your cylinder and let you know. We then hone it with our line bore machine. Many other motor shops use a hone attached to a drill. The line bore creates a more precise fit for a better seal and ring seating. We will then file fit your rings so they have the perfect gap.
You end up with a piston that is fitted perfectly to your cylinder, a hone that offers superior seal and break-in, and a perfectly setup ring end gap which prevents unnecessary air seepage. This all boils down to maximum reliability and horsepower.
The cost for this service is $75 per cylinder plus return shipping if needed.
(Note we will not bore a cylinder without a piston. Piston sizes are not totally accurate; they are usually 1-3 thousand's off in size. We prefer to measure from the actual piston).
Porting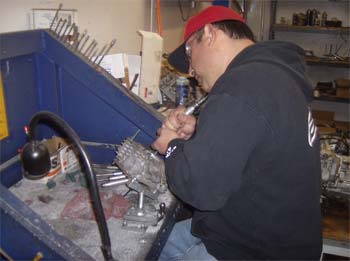 Porting is one of the best ways to gain power. It's easy to see a 10-20% power increase with proper porting.
Porting makes your cylinder or cylinder head flow better. To achieve this, we take our grinding tools and our micrometers, go through the cylinder, smooth it out, make it bigger, clean up blemished casting, squeezing out as much horsepower as we can.
What you are getting from Alba
We start with the head and completely disassemble and clean it. From there we port the intake and exhaust ports to our proven specs. Next, we perform a 5 angle valve job to ensure the best possible seal. We then take it and surface the head to make sure there is a perfect seal by ensuring that there is no warpage. We also recommend at this time a replacement of valve stem seals. The average cost is only about $5 per valve and ensures that there will be no problems. Finally, we reassemble your head and get it back to you. This service and attention to detail is what separates us from the other businesses.
Our porting includes a 5-angle valve job. (To save money, most other businesses only do a 3-angle job.) A 5-angle valve job creates better flow characteristics and improves valve seating for zero leak down.
Porting - an Affordable and Reliable Motor Mod
4-Stroke Porting Prices
2-Valve $375
4-Valve $455
5-Valve $490
For more information on porting, please contact us. We know how to make you go fast!! Contact (619) 562-0188.
Valve Jobs
What Alba's Machine Shop Will Do
We perform a five angle valve job to each of your valves. The five angle creates a much better seal than your factory set up, which is typically 3-angle. A better seal means more power. Our 5-angle valve job also creates much better flow characteristics and improves valve seating for zero leak down. On occasion a valve is past its limit and may need to be replaced but this is not usually the case. In addition to performing a valve job we will disassemble, clean, surface and reassemble your head.
The cost for this service is $50 per valve. If there are any problems with your head we will contact you. Additional charges may apply.
(We recommend at this time replacing the valve stem seals - average cost is only about $5 per valve. This ensures that there will be no problems.)
Carburetor and Throttle Body Boring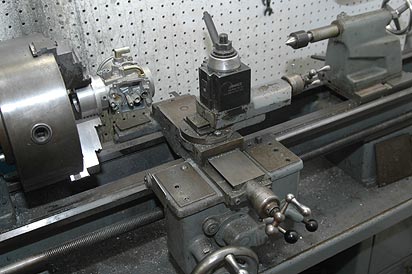 Reasons to bore your throttlebody or carburetor
This will add horsepower and torque
Reliability stays the same.
This is inexpensive
Provides smoother power throughout the RPM range
Boring your throttle body or carburetor to a larger size increases flow, which in turn increases power. If increased power is what you are looking for, we can help. We are continuously testing the new models and of course; we have tried out all the different sizes and techniques to ensure the best possible gains. With this knowledge, we are confident that we can provide you with your best possible engine setup. Give us a call at 619-562-0188