Team Alba Racing -
KRX1000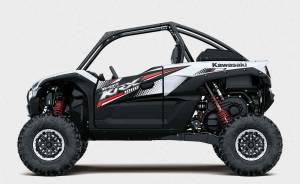 Select a Sub-Category
KRX1000
Featured Products
Description:
Alba Racing "Tech" Hat Tired of not looking the part when your are wrenching on SXS or ATV? Alba Racing's new "Tech" hat will at least make you look like you know what you are doing! Your mom...
More Details »
Out of Stock Blue and Red
Free Ground Shipping
Description:
KAWASAKI KRX1000 DALTON CLUTCH KIT Better belt grip and improved performance for oversized tires. This kit is primarily developed to recover power losses and belt performance when using...
More Details »
Description:
Alba Racing KRX1000 ECU Re-Flash Features: -Altered timing tables -Altered fuel tables -Throttle limiters raised to 100% -Increased throttle closing RPM -Increased HP and TQ -Reverse...
More Details »
ECU CORE NOT FOR SALE IN CALIFORNIA
Free Ground Shipping